Phil Sharp is one of Britain's most successful offshore sailor of recent years. He has achieved top results in the toughest transatlantic races including The Transat, Route du Rhum, Mini Transat, and Transat Jacques Vabre. Phil holds the world speed record for the Channel (under 60 ft) and the Round Britain and Ireland (under 40 ft), he has also won the 2017 Class 40 Championship. With an Imperial College Masters degree in Mechanical Engineering Phil is a specialist in high performance composite structural design and has headed up the engineering of a 43m wind turbine, and more recently a 30m carbon-fibre boom, designed for what is the largest yacht in the world. More…
Rebecca is responsible for overall project management and communications including the marketing and branding strategy of PS Racing and the Energy Challenge platform. She works closely with the project partners to fulfil targets and is financial controller of the company. Rebecca also volunteers as an expedition leader in rainforests introducing young learners to sustainable practices and aiding personal development.
Paul has a doctorate in economics and 30 years in the finance industry and until recently a director at one of world's biggest hedge fund groups. A keen offshore sailor having campaigned in numerous RORC seasons including 5 Fastnet's. Paul brings not only a high level of corporate governance but knowledge in offshore racing and boat configuration. He also has a keen interest in marine electronics and computing that complement the other skill sets in the team.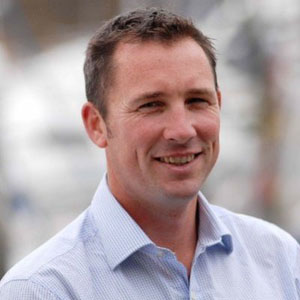 At just 27 years old Will Carnegie led a team of 17 amateur sailors around the world, competing in the only yacht race to circumnavigate against the prevailing winds and currents, the BT Global Challenge. Will specialises in internal team building and management leadership development.
A meteorologist since 1994, Jure is Head of the Numerical Modeling Group at the Slovenian Meteorological Office and acts as a weather advisor for many high class races including Volvo Ocean Race, Mini Transat, Fastnet, The Transat, and the Normandy Channel Race. Racing since 1989 Jure is an experience sailor and has crewed for the Slovene National Sailing Team through several World and European Championships.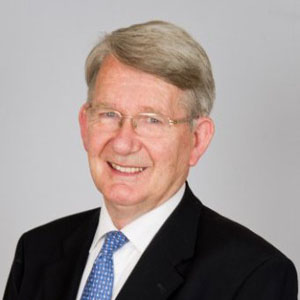 Pierre spent his early career as an Aeronautical Engineer on the early Concorde Development programme, after which he held senior posts in Jersey's Parliament for 27 years, As Chairman of the fund raising and organising committee, he led a Jersey entry in the Clipper Ventures round the world race to a highly successful 1st and 2nd place.
Gordon has won Channel Islands, British and European Championships in both surfing and sailing, also representing Britain at European and World events in these disciplines. Gordon has played a prominent part in successfully staging major European sailing events in Jersey. Since it's inception in the 90's Gordon has helped develop the Hobie Fleet to become one of the largest and most active in Europe.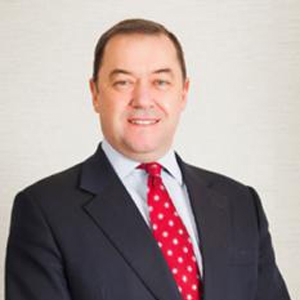 Tom is CEO of UBS Wealth Management Jersey, as well as serving as the Head of Group Strategic Advisory (GSA) & Financial Communications at UBS AG. Tom acts as a Commercial Advisor for the project, through the wealth of experience he brings from his time at UBS. He is additionally a keen sailor and highly active on the half-tonner circuit.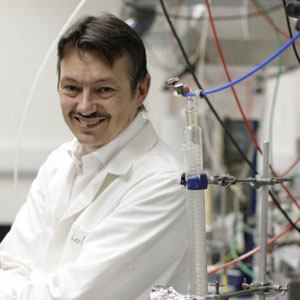 Professor Nigel Brandon OBE FREng is Dean of Engineering at Imperial College, Director of Hydrogen and Fuel Cell Supergen Hub, and Co-Directors at both Energy SuperStore Hub and the Sustainable Gas Institute. Professor Brandon is a specialist in hydrogen fuel cell technology, a core element of the prototype clean energy system.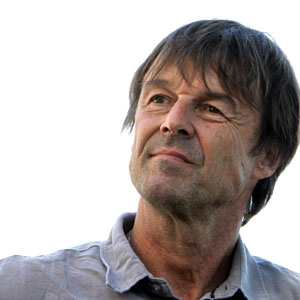 A French environmental activist, in May 2017, Nicolas Hulot became the Minister of Ecological and Solidary Transition (Environment Minister) in the Philippe Government. Hulot is focussed on advocating the Protection of the Planet, and for organising the 2015 UN Conference on Climate Change. His "Fondation Nicolas Hulot" focuses heavily on this transition to a circular economy.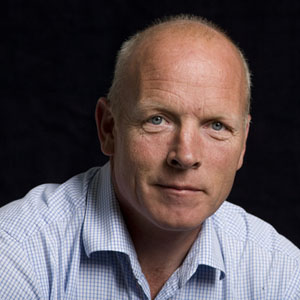 Mike is one of Britain's most successful offshore sailors having competed in three Vendée Globe races and finishing on the podium of the 2004 edition. The tenacity and initiative that Mike has demonstrated in his campaigns provides a hugely important incentive in the attempt to achieve a British Victory in the Vendée Globe.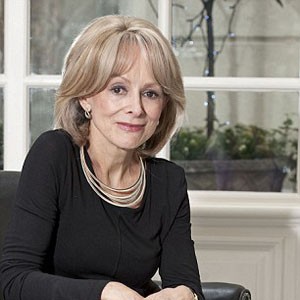 The eminent British writer Clare Francis is also a highly successful yachtswoman. After having sailed single-handed across the Atlantic she became the first woman to skipper an entry in the Whitbread Round the World Race (now Volvo Ocean Race).