Sustainable Racing
Win on zero CO2
Be the first zero CO2 vessel to win a round-world race
Sustainable Racing
Bridging high performance and sustainability to win on zero CO2
The Energy Challenge is a competitive ocean racing project centred on innovation, performance, and energy efficiency.
Uniquely, it aims to demonstrate the performance advantages of clean technologies by winning ocean races on zero CO2 in both Class 40 and IMOCA 60. In November 2017 the Energy Challenge claimed victory in the Class 40 Championship, and was notably the only zero CO2 innvoations platform in the circuit.
Project Objectives
Be the FIRST zero CO2 vessel to win a round-the-world race

PODIUM in the Class 40 Championship, the 2018 Barcelona World Race and the 2020 Vendée Globe

DEMONSTRATE a new Hydrogen-Electric clean energy system to replace diesel generators

ACCELERATE decarbonisation of the marine sector

INSPIRE the next generation of engineers & scientists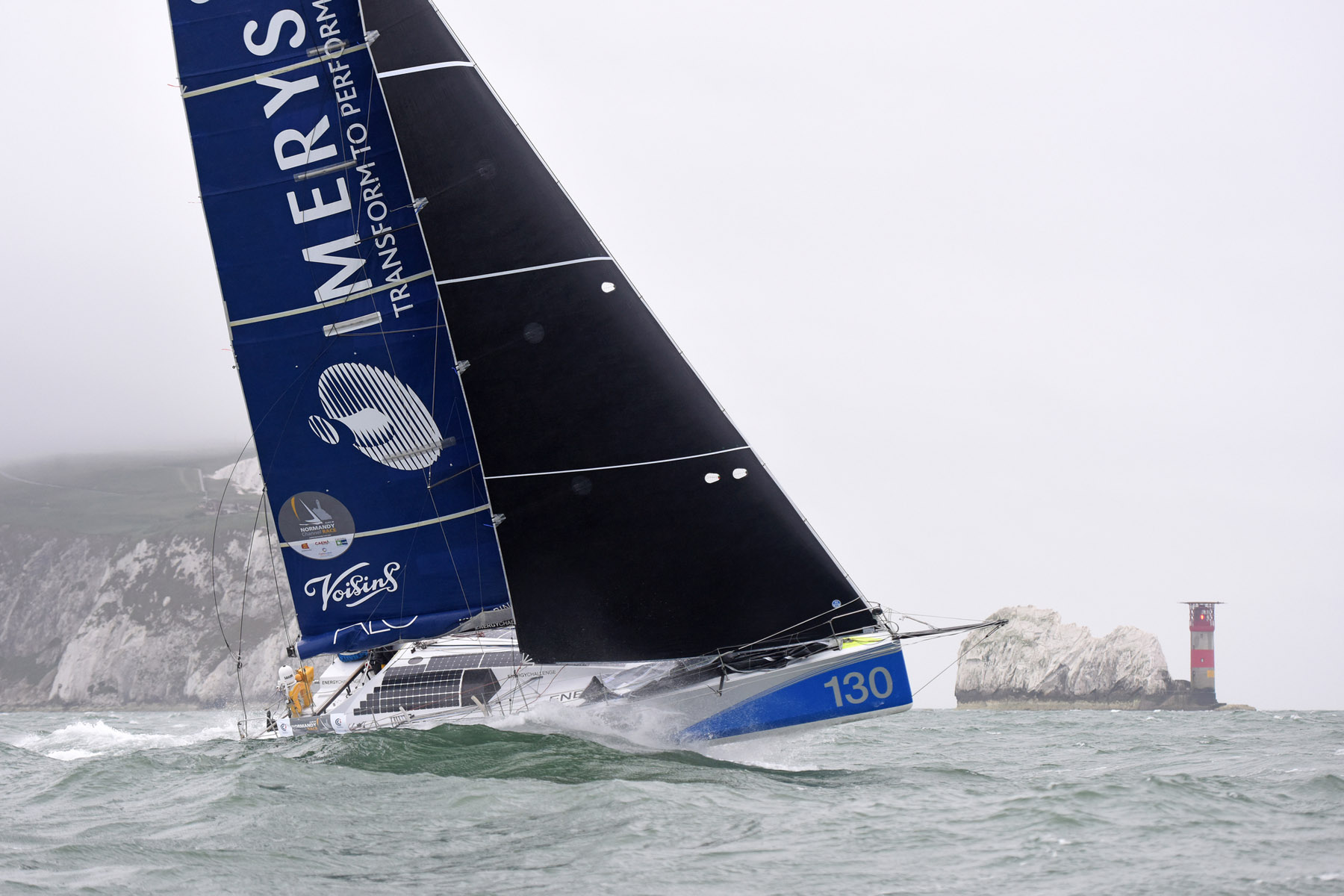 The Challenge is mid-development of a self-sufficient hydrogen-electric clean energy system that offers a lighter solution than traditional diesel engines, whilst providing greater energy independence and reliability. Modules of this system are being developed and tested aboard the Class 40 race yacht Imerys Clean Energy to ensure their success and reliability prior to integration on an IMOCA 60 race yacht.
To date, no vessel has won a round-the-world race without fossil fuels aboard. To be the first high performance vessel around the world, free from fossil fuels could provide the ultimate demonstration for a new, practical concept in marine power systems that can help decarbonise the boating sector.
The Energy Challenge has won the 2017 Class 40 Championship, and aims to progress into the prestigious IMOCA 60 Class for 2018, building up to an entry in the Everest of Sailing, the Vendée Globe in 2020. This solo, non-stop round the world race is the highlight of the Ocean Masters World Championship, ocean racing's premier sporting arena.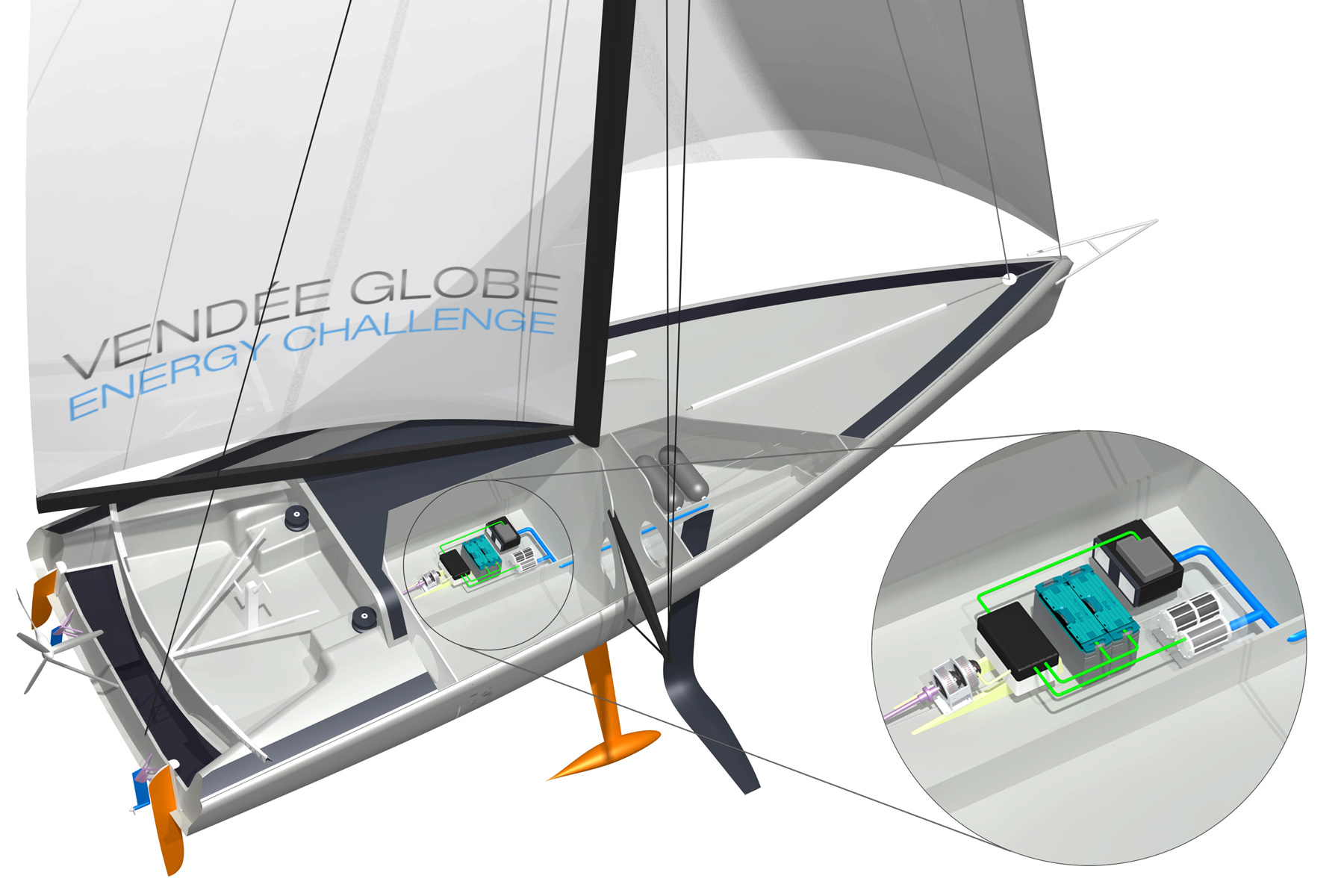 In addition to the zero-emissions energy system development, the project is working with international climate change research institutions to help calibrate current climate models and assess the true cause of CO2 increases. During the round world races the boat passes through the Southern Ocean, which is an increasing focal point of research due to its interconnectivity with the rest of the world's oceans.
Precise measurements on sea surface temperatures, wind speed, and CO2 partial pressures will be taken throughout the races to calibrate current climate models and improve understanding of the small scale dynamics.
The Energy Challenge provides a unique platform to develop and demonstrate cutting edge green technologies, whilst also contributing data to climate change studies, and communicating internationally the efficiencies of high performance zero-carbon emissions sustainability.
Contact us
Sincere stories across the globe
Join us in uniquely developing a practical clean marine energy solution to replace fossil fuels
Contact us