Imerys, skippered by Phil Sharp, wins the first Championship event of the season, the Grand Prix Guyader Armor Lux Trophy. A three day series of races in the bay of Douarnenez.
After three races, including one win and two 2nd places, the team left the pontoon for their final race on equal 1st points with Team Serenis. Head to head, it was all or nothing, Phil explains:
"Going into our last race we were far ahead of 3rd place so it was always going to be an intense match with Serenis. As a result there was a lot of pressure to finish ahead of them, especially as they had two-times Solitaire de Figaro winner Nicolas Troussel on board. Essentially we had to go out there to sail fast and clean, but with the added challenge of managing the very windy conditions as a new team."
Only the Class 40 fleet were able to race on Monday due to the rather muscular conditions at sea with 25-30 knots average and gusts of over 30 knots. Loss of race mark buoys during the night in turn altered the routing to a small boat course forcing additional manoeuvers, another challenge for the fleet:
"The lively conditions made the last race the most challenging of all because we had a lot of mark roundings with many tricky manoeuvres. To our surprise we arrived at the windward mark position to find it wasn't actually there and had been blown away, so instead we rounded it's GPS waypoint position!
"We had a great race start by reaching the windward mark in 1st place, but then came the first long-leg where a problem with the main sail meant we had to pull it down and re-hoist it whilst clinging on to the lead. Serenis caught us up and were literally snapping at our heels when we went through a series of issues hoisting the spinnaker and we were soon overtaken. However, the team stayed focused and carefully made the right sail choice to blast back into 1st place for the finish."
Winner of the infamous Route du Rhum back in 2006, and with a new Championship event win under his belt, Phil is in good stead for the 2017 season.
"Overall we were faced with some challenging situations out there, but the team dealt with them well and we managed to solve problems quickly and that's what won us the race. We had a new team on board and it was great to see everyone working really well together throughout the event.
"It's a massive relief more than anything to win the Grand Prix Guyader after coming so close to a win in the final event last season. It takes time to get to know a boat and it does help to have a sail that lasts a whole race! Hopefully it's the start of more podium results this year."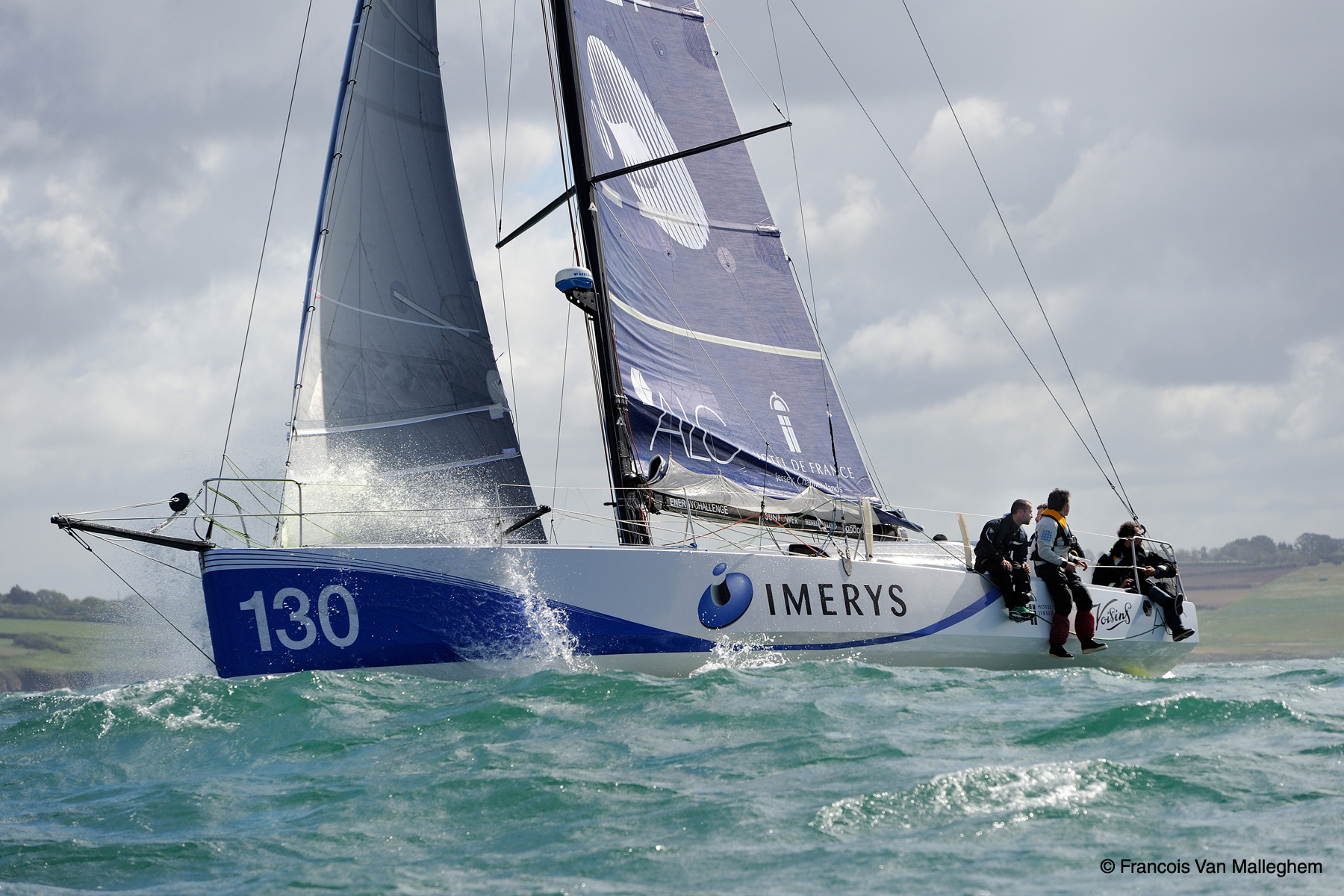 100% clean energy target – the journey to replacing the diesel engine
The Energy Challenge is an offshore racing project that aims to help accelerate a transition of the marine sector to clean technologies, as well as competing at a high level in the most challenging oceanic races in the world. The project aims to demonstrate an innovative hydrogen-electric energy system that will capture solar energy, and provide a practical replacement for current marine diesel systems.
The Energy Challenge's clean development is part of a long-term objective to enter the Vendee Globe 2020 with a highly competitive project, but importantly with zero fossil fuels aboard. With Class 40 Title Partner Imerys providing continued support for the next 3 years, the team are looking for additional partners to grow the Energy Challenge in line with this Vendee Globe vision.
2017 Class 40 Championship Race Programme
April 29th – May 1st: Grand Prix Guyader
May 14th – May 21st: Normandy Channel Race
July 2nd – July 20th: Les Sables – Horta – Les Sables
6th – 11th August: Rolex Fastnet Race
5th – 30th November 2017: Transat Jacques Vabre