Skipper of Imerys Clean Energy Phil Sharp comments:
"Well here we are on the last morning of this deep blue tropical ocean. It's crazy to think how far we have sailed in just over two weeks – a different continent, a different hemisphere. The stars on the ocean last night were unbelievable. You could see such a high density that the sky looked almost white with glowing clouds. How small and irrelevant the scale of the universe makes you feel… Although I tend to think that there aren't too many species who choose to indulge in this mad sport of ocean racing – sailing across wild oceans on cutting edge machines at the expense of severe mental and physical fatigue…
"Both of us are quite excited about making landfall in Salvador de Bahia after such a long journey, even though sadly it is unlikely that we will finish any higher than 3rd place. At the point of change off Recife our speeds matched that of the top runners, meaning that it would have been near impossible to catch up. With nothing to lose, we decided to implement a different strategy – to sail further east offshore in the hope that we'd find a stronger breeze in the night. Disappointingly, this prediction didn't materialise and the Mach 3s inshore enjoyed the same breeze.
"I think it will take some unlikely calms or an angry fisherman with long floating nets to slow down the front runners now – having been victim of this myself in the past, anything is possible! Either way, the fight is not over until we cross that finish line!" Phil Sharp
22.11.17, 12:30 UTC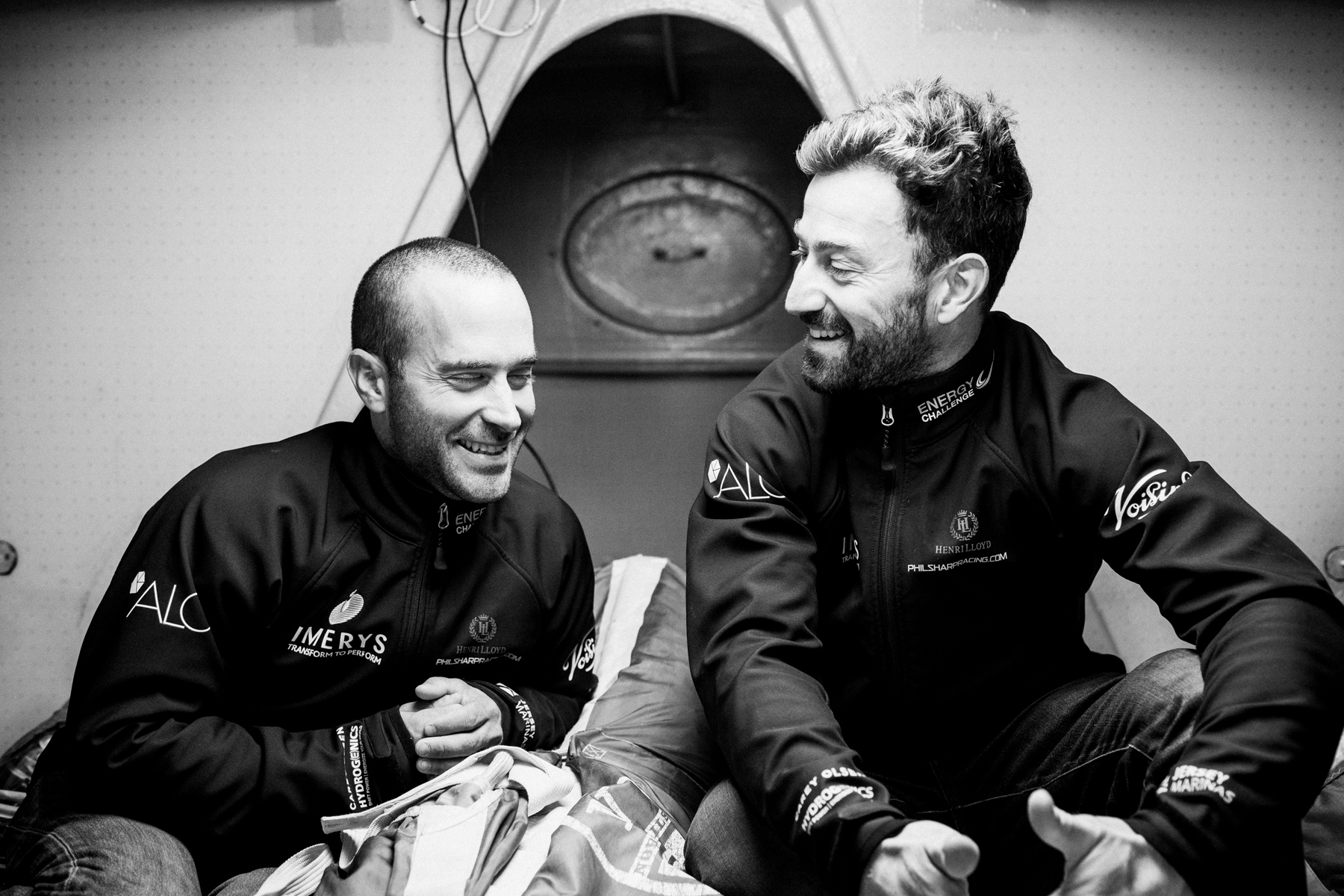 © Jean-Louis Carli / ALeA / TJV17