Colliers International joins the Energy Challenge as a Corporate Partner ahead of November's Championship highlight, the Route du Rhum.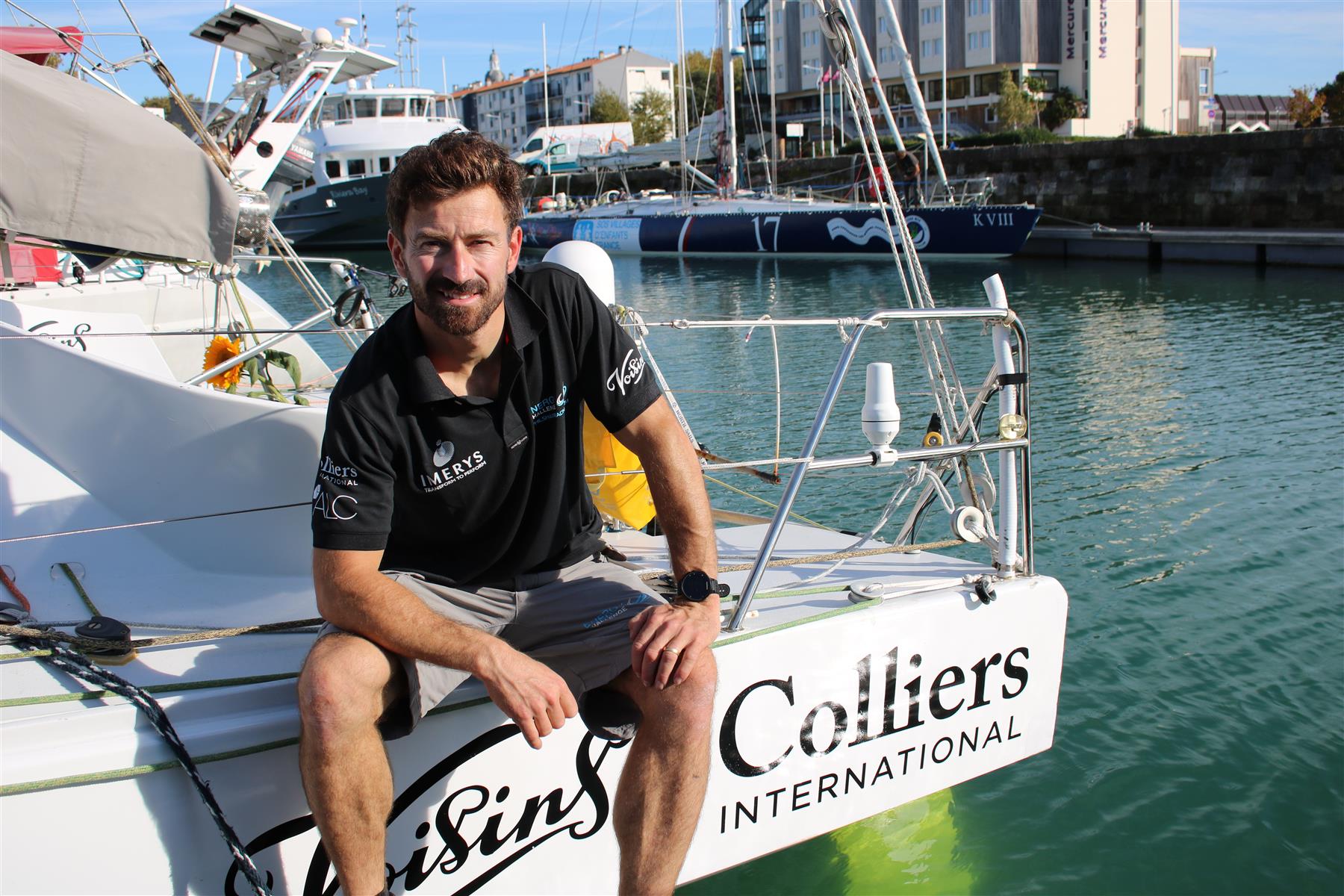 Energy Challenge is pleased to announce the support of global real estate and investment company Colliers International. Colliers International focuses on accelerating success through a forward looking approach drawing strong parallels with the Challenge's competitive and innovative clean energy goals.
Colliers International joins ahead of the infamous Route du Rhum single-handed transatlantic race from Saint-Malo to Guadeloupe starting on 4th November.
"It is fantastic to welcome Colliers International aboard and kick-off with what will be the most competitive solo race to date", commented Phil Sharp, Skipper and Technical Director of Energy Challenge. "The support of Colliers International comes at an important time to help us prepare and deliver our performance and sustainability objectives for this Championship Grand Slam. Colliers International is clearly a progressive and globally successful company, which complements our mission to demonstrate future maritime clean energy technologies world-wide for the health of our planet."
Spread across 69 countries and as one of only a few companies with a truly global platform, Colliers strives to grow faster than its industry. Strategically focussed on performance, its people continually challenge themselves to provide the best results, much aligned to the Energy Challenge, which enters the final event of the year as leader of the Class40 Championship.
John Knowles, Head of UK National Capital Markets at Colliers said: "The Route du Rhum promotes courage, innovation, commitment and solidarity. Colliers is proud to be supporting Phil Sharp and the ambitious, dynamic Energy Challenge team. The ideals and spirit of Phil and the team align with Colliers' own values, and we wish them the best of luck in the upcoming race."