PS Racing have partnered with Lynch Motor Company (LMC) to help develop a high efficiency electric powertrain for the Vendée Globe Energy Challenge. Phil's team will be working closely with LMC and other energy component partners to test and integrate the Zero CO2 Energy System in the IMOCA 60 during the coming winter months.
British manufacturer Lynch Motor Company, has joined forces with the Energy Challenge to help fulfil a mission to break the record as the first zero emissions vessel to circumnavigate the globe, non-stop. As electric motor specialists, LMC develop clean, high efficiency products, and were selected to propel Gloriana, the Queen's Diamond Jubilee Royal Barge in the 2012 Flotilla. LMC also provided technology for the UK's first hydrogen-powered ferry, Hydrogenesis, and were involved in a previous electric ocean racing project, Acciona, in 2012.
The boats used for the Vendée Globe round-world race are the highest performing monohulls in the world today, and require robust energy systems for onboard power generation, as well as a backup propulsion system. Project skipper, Phil Sharp and his team are replacing a standard diesel generator with a zero CO2 system in order to demonstrate the performance and reliability potential of renewable technologies. LMC's motor technology will help contribute to a low weight energy pack that aims to undercut that of a diesel generator system.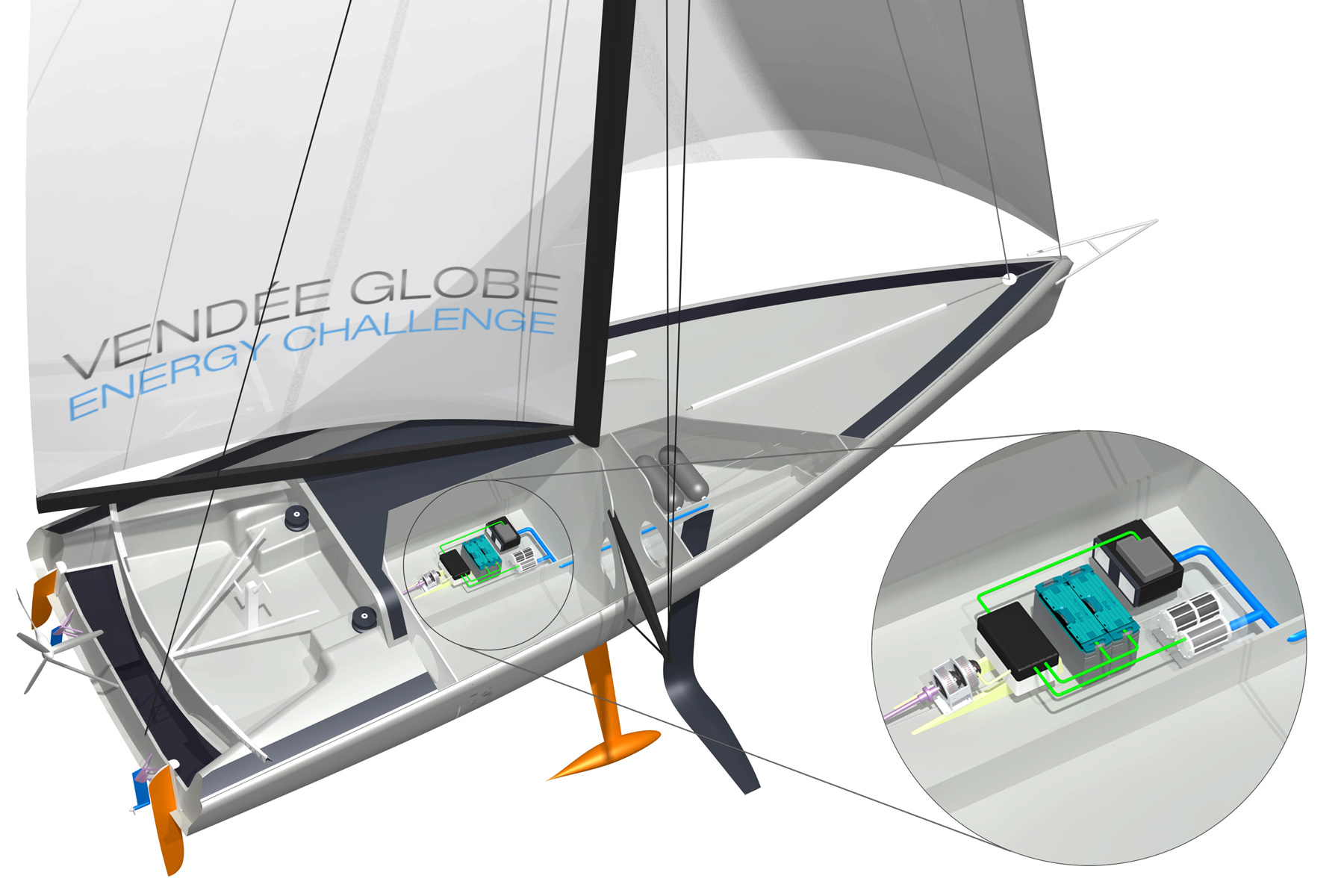 Phil Sharp quoted,
"We are very pleased to be working with LMC, a British company with a strong culture for innovation and some impressive motor technology. They have been involved in some exciting and diverse performance challenges, from electric go-karts and motorbikes to electric yachts, and have already demonstrated extensive operation in offshore environments. We look forward to applying their advanced technologies and this valuable experience in the industry in order to help create a breakthrough innovation for attempting a World First in marine."
Managing Director of LMC, Trevor Lees commented,
"LMC has a long and proud tradition of innovation in developing drive systems within the boating industry and we are delighted to be working with PS Racing to create a zero-emissions, high efficiency electric powertrain for the remarkable IMOCA 60 racing yacht as part of the Vendée Globe Energy Challenge. Our zero carbon technologies for the boating industry demonstrate capabilities of producing its own energy in total autonomy and also showcases our products in demanding environments as the IMOCA 60 will be crossing some of the most isolated and hostile territories around the globe."
In 2012, LMC designed a proof of concept solution for the Acciona all-electric yacht, and now, three years later, will be supplying an evolved system for the Vendée Globe Energy Challenge. With several World Records already under their belt, it is still unfinished business for LMC to circumnavigate the globe and be a part of this Zero Emissions, World First.