Day 2 in the Rolex Fastnet Race and #Imerys are holding the lead in Class 40. Yesterday afternoon the mainsheet track failed, a temporary repair has since been implemented.
Update and video from Phil below:
07.08.17 @ 13:30
"So far it's been non-stop, we've made a lot of sail changes and had many difficult decisions to make because the weather is very unstable and the forecasts are highly localised. Our little confidence in the forecasts has pushed our strategy to focus on simply sailing the shortest route – essentially to reduce the chance of getting caught out.
"We're about 2 hours away from land's End and think this passage might just be the trickiest part of the race. We will be entering a cold front and the winds look incredibly light and variable, which will make passing through the TSS zones tricky. In fact we're on a deadline. If we don't make it past before the tide turns we could end up going backwards, and the wind is dying!
"Life on board is good, I've been able to focus on nav and the guys are shifting around roles on the boat. We're in a great routine, and feel like we've been at sea for days already!" Phil Sharp, Skipper of Class 40 Imerys
Passing Lizard Point © www.philsharpracing.com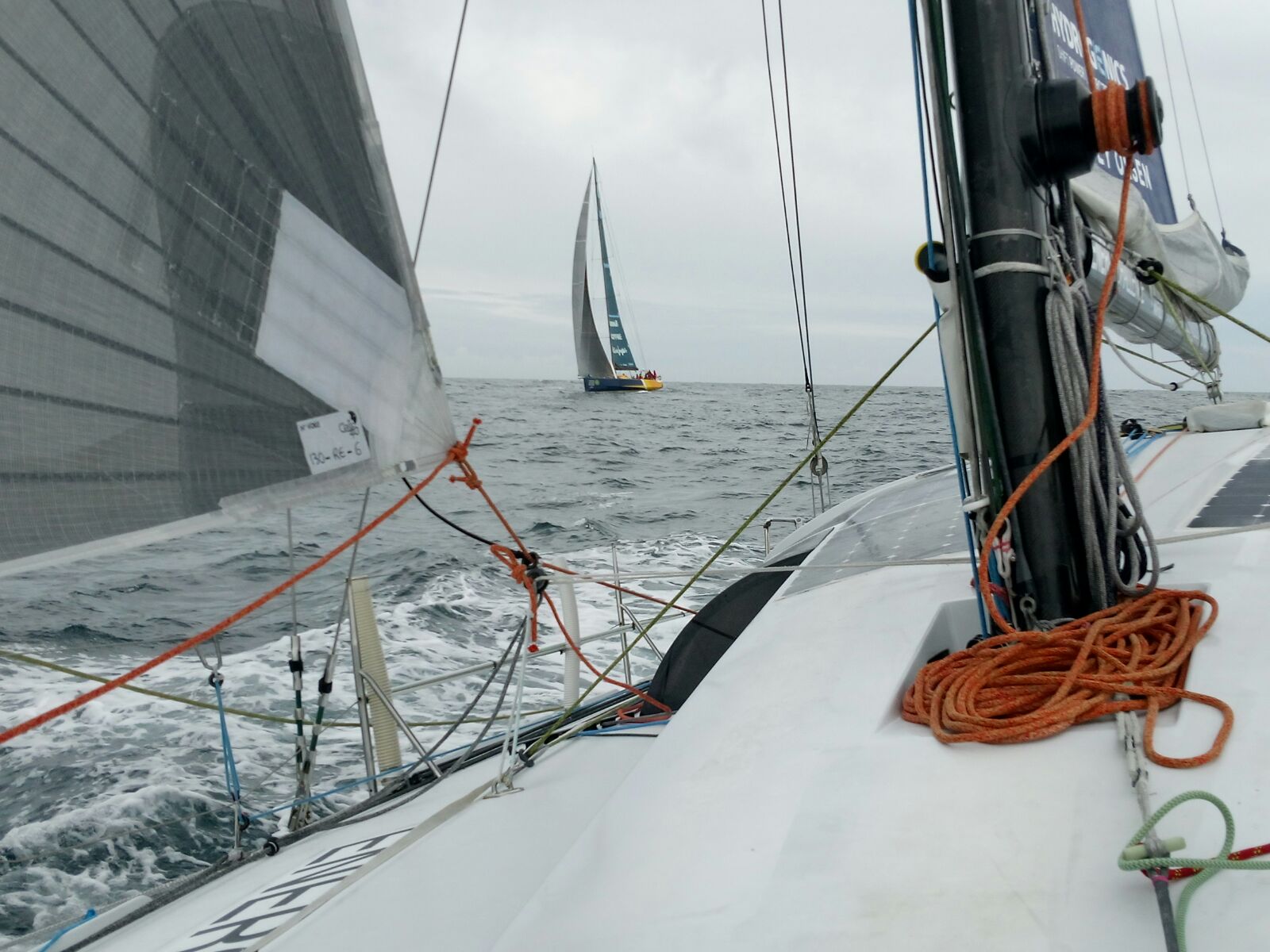 Ahead of a Volvo 70 © www.philsharpracing.com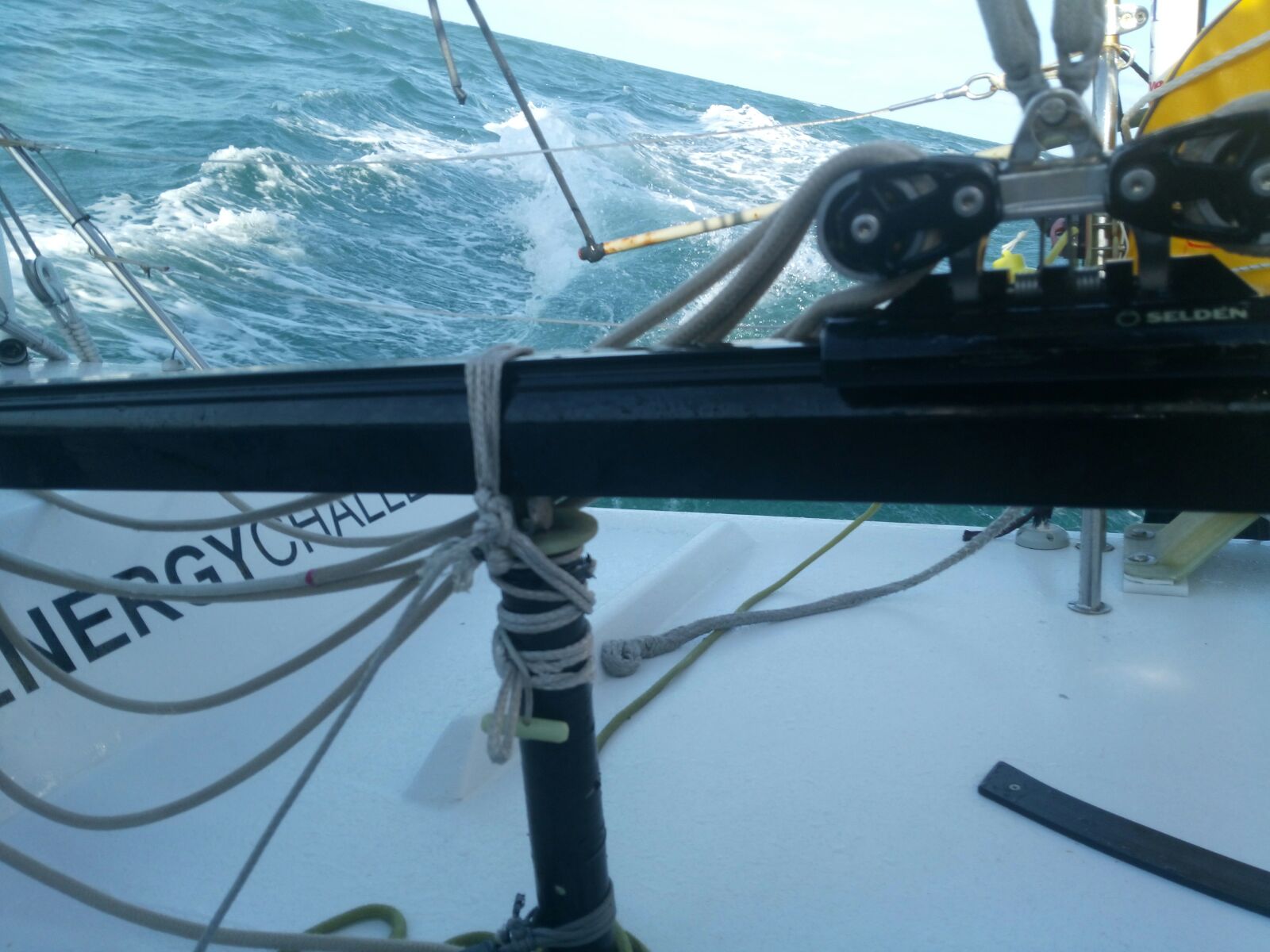 © www.philsharpracing.com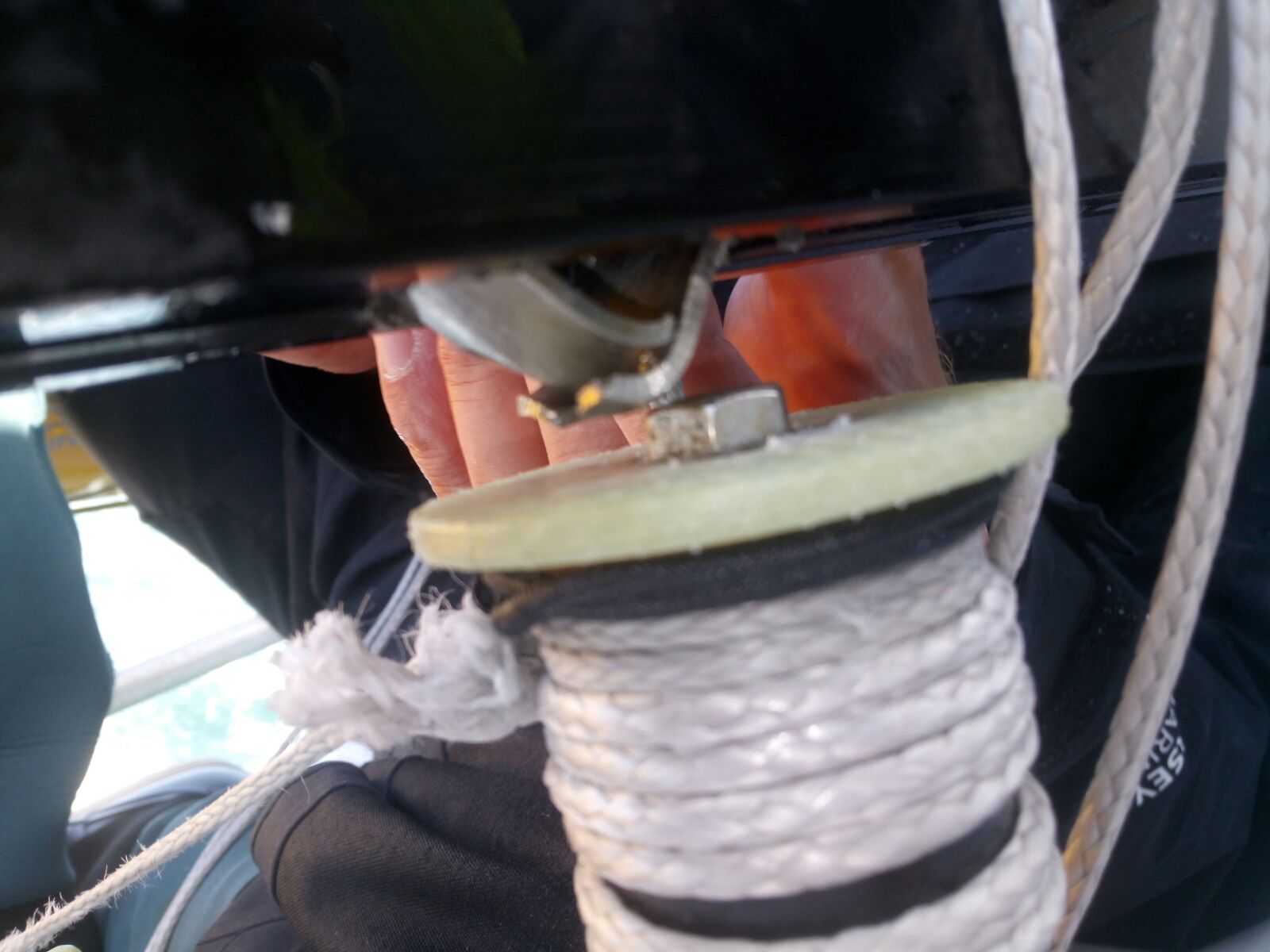 © www.philsharpracing.com